Dear Families,  

We write this week, contemplative and with care in mind.  After another round of classroom closures affecting many families and staff in our community, we are soberly reminded of the ongoing fragility of this thing we call "in person learning," in the midst of this global pandemic.  We want things to be more typical, more steady, more predictable than the last school year, but in many ways, the same struggles, same worries and risks, and the same interruptions still persist.  We ask that we all bring our kindness and understanding to our interactions with each other every time we come together – we don't know what others are going through, working around, and trying to keep afloat at every moment.  With that said, there are remarkable, beautiful things happening at 610 Henry St. alongside our challenging days.  On Friday afternoon, Jennifer and Claudia's class gathered outside on Rapelye St., to close the week with a celebration of Hispanic Heritage Month.  Families, children, and staff ate together at a potluck that left no tummy hungry, trying delicious tastes of empanadas, pasteles and pernil. That pernil, though, wow.  Music played, thanks were shared, conversation buzzed, and children and adults alike enjoyed the fresh air and the
togetherness of it all.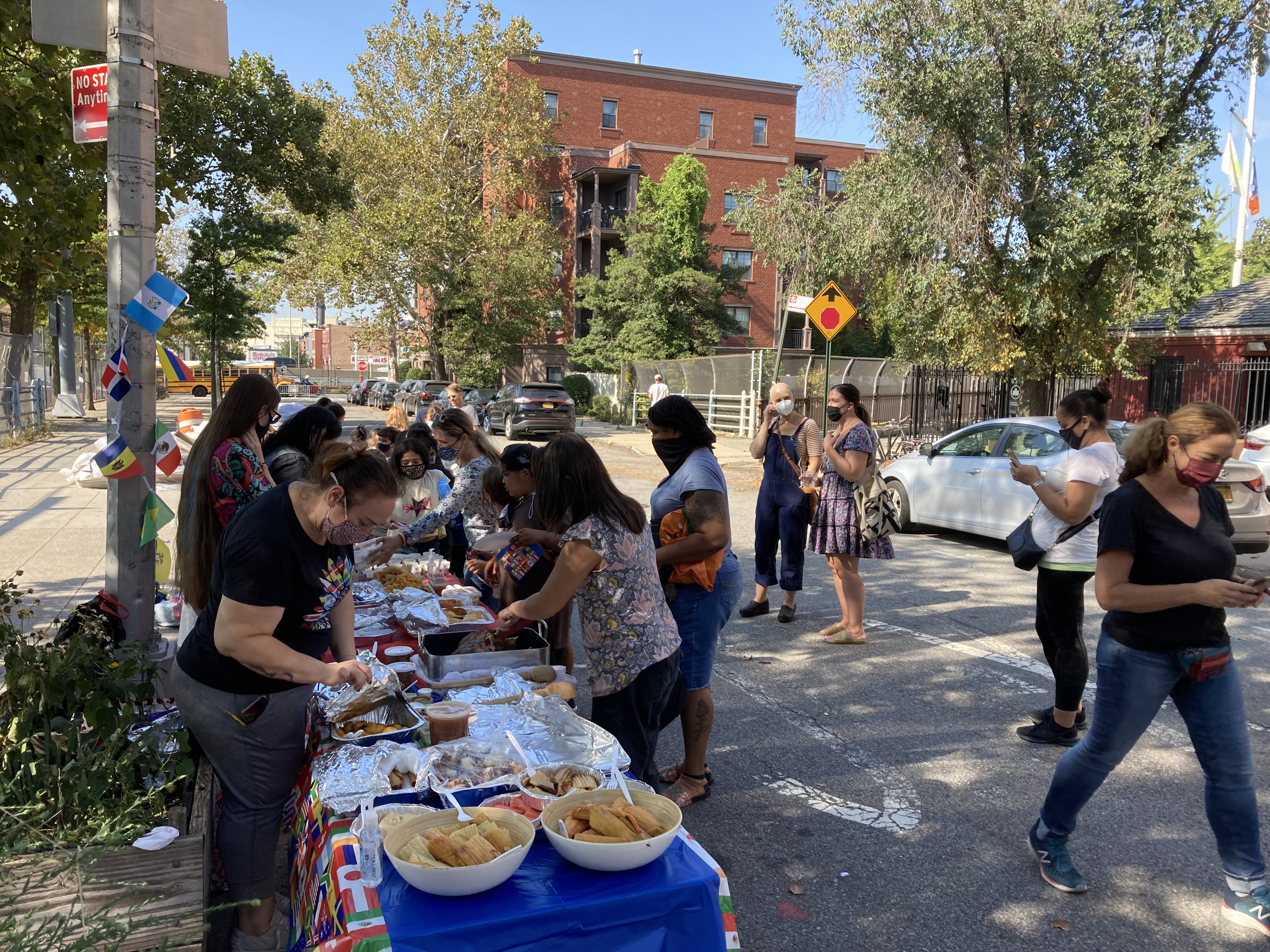 And this weekend, the togetherness continued, with a shared focus on organization and re-birth.  Room 105B was a room neglected over the last school year, one of very few rooms that did not become a classroom (beyond for just a few days – it didn't work).  In 105B, many important things were stored: car seats for Forest School, supplies for AppleFest and MakerFest, important documents, book donations (we aren't sure where they came from!), rolling carts and supplies a-plenty.  When a room is left without an owner, accumulation happens – and taking on the work to renew a space takes a team.  Anna, our former principal, joined by Steve, retired third grade teacher, Amy Binin, retired pre-K teacher, Ann Rosen, retired art teacher and Andrew, current second grade teacher, came together with a committed team of families to tackle the space – organizing arts materials, cataloguing and envisioning what's needed to bring creativity forward.  





Did you know that after Paola retired, Ed moved into the Art Room, expanding the BNS/BCS maker space to all of its edges, stretching out its arms from the much smaller space across the hall, where it was before?  And that space across the hall, once a closet with a dirt floor, later a speech therapy suite, is now our staff/parent room?  Ed and Johanna gave it a full makeover this summer, including a coffee station and plants.  It's warm and welcoming, and we look forward to the days it will be in full use.   But where, then, did the many years of arts materials go?  Well, onto the stage of the auditorium, temporarily – a space used creatively over the last year, but no longer in its intended form, as we can't gather in person, indoors, for shows and celebrations.  But now, it's time – time to bring the changes forward in a way that works for the many needs and uses in our communities.  Soon, we hope you'll hear stories from your children about special arts times, small groups and whole-class lessons with visiting teachers: Anna, Steve, Paola, Ann, Amy – BNS historians, treasures and artists who will partner with our classroom teams for an arts program redefined. 

We have so much to learn from each other.  We are so much more together than we are apart.  And when we must be apart, to stay safe, we have found ways to truly stay connected.  We are excited to see what your children will create.  

All for now, 
D&M 

PTA Weekly Newsletter 

Check the Konstella and website calendars: