Dear Families:
As our youngsters return to 610 Henry Street and we try to figure out who they are, with only the hint of their eyes and their bodies, we marvel at their growth. They are so much bigger and stronger than we remember. There is something about seeing children after a full year that puts the constant changes of childhood in perspective. Despite many students having been elsewhere and not having been physically in this building, one thing is certain: our children have been continuing to learn whether or not they were by our side.
Reflecting on the past fourteen months, we wonder if our students have learned more than prior groups of elementary age children. So much of what they have learned has been unplanned and perhaps, even unexpected. Every child has of course developed more skills. Some of them have become true readers, mathematicians, scientists, artists and musicians, benefiting from the small group instruction and the direct attention from teachers and parents. They've also become experts in using technology. It is quite often that we find ourselves turning to them to figure out how to use some kind of computer tool.
Even more importantly, our students have learned to adapt, to be flexible thinkers, and to pivot at a moment's notice. Their resilience is astounding. Children have learned that they are part of a strong community that will work hard to provide them with whatever they need – a perfect balance brewed to ignite as many joyful occasions as possible. They've learned that although things change, many things stay the same. Unwavering connections to adults who've promised to educate and foster a love for learning have been reliable, giving them hope for tomorrow.
As we look at these youngsters, we, too, imagine a future: a sustainable world full of justice and kindness with our BNS grads leading the way.
All for now,
Anna, Diane & Malika
A Thank You:
Many thanks to BNS parent, Jennifer Jancuska, for giving our students a Hamilton Experience. Jennifer is the resident choreographer of the Broadway company of HAMILTON.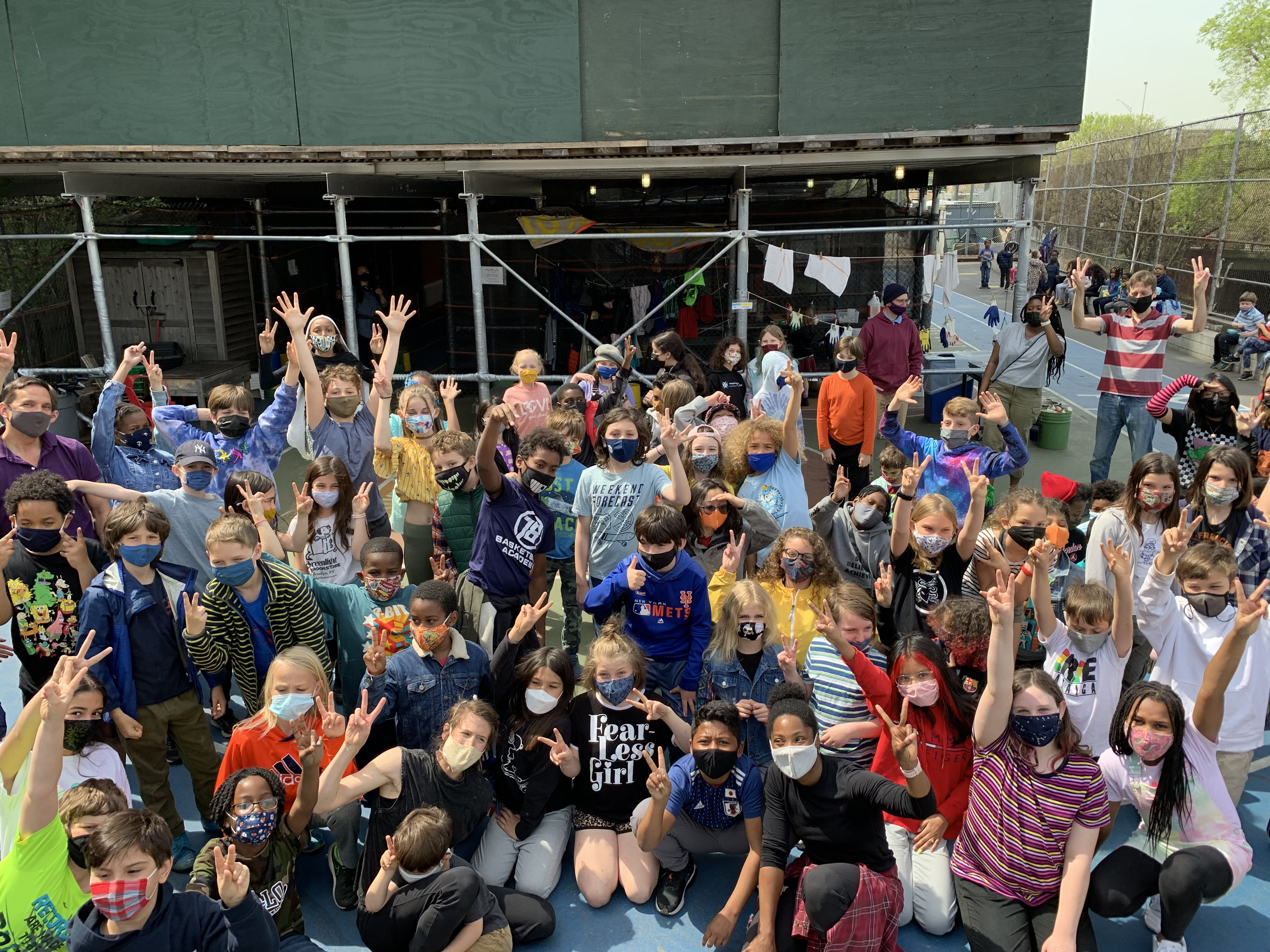 Her 30 minute movement workshop based on the choreography of the song "Schuyler Sisters" was enjoyed by all. The song was chosen because the lyrics highlight inspiring messages about New York City, revolution, revelation, women, community and more. And indeed, inspiring it was, getting all to get up and dance!
FIELD DAY DATES 
| | |
| --- | --- |
| Monday 6/14 | Pre-K / K / 1, A cohort |
| Tuesday 6/15 | Grades 2 / 3, A cohort |
| Thursday 6/17 | Pre-K / K / 1, B cohort |
| Monday 6/21 | Grades 4 / 5, A cohort |
| Wednesday 6/23 | Grades 2 / 3, B cohort |
| Thursday 6/24 | Grades 4 / 5, B cohort |
Please check Konstella for Zoom links.